All images © Wesley McPhail, McPhail Fine Art, unless otherwise noted. No images may be copied without permission.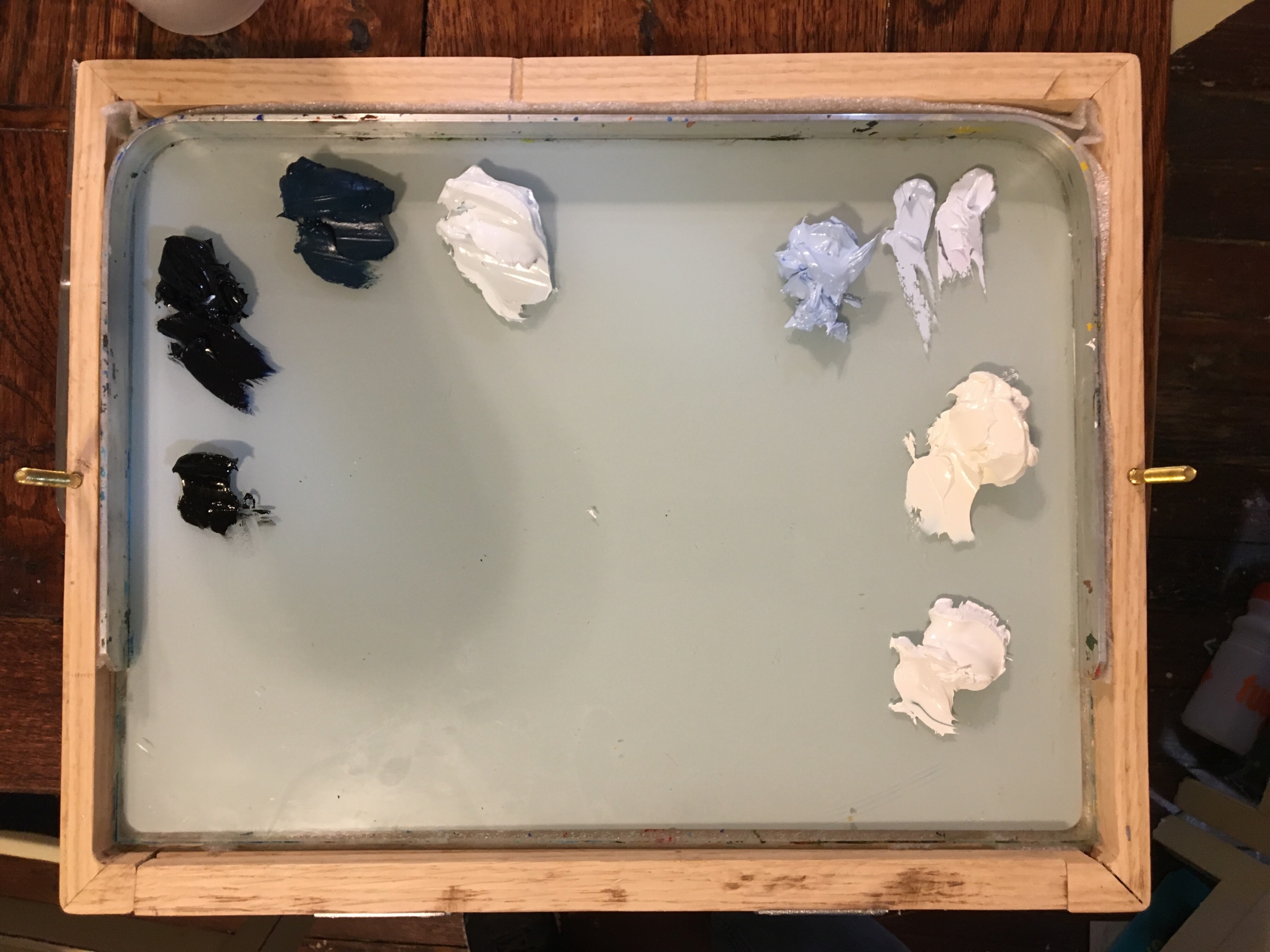 Color Palette: Lots of blue, a little black, a touch of yellow, and a mass metal f white
Session 1: Transferred my sketch to the canvas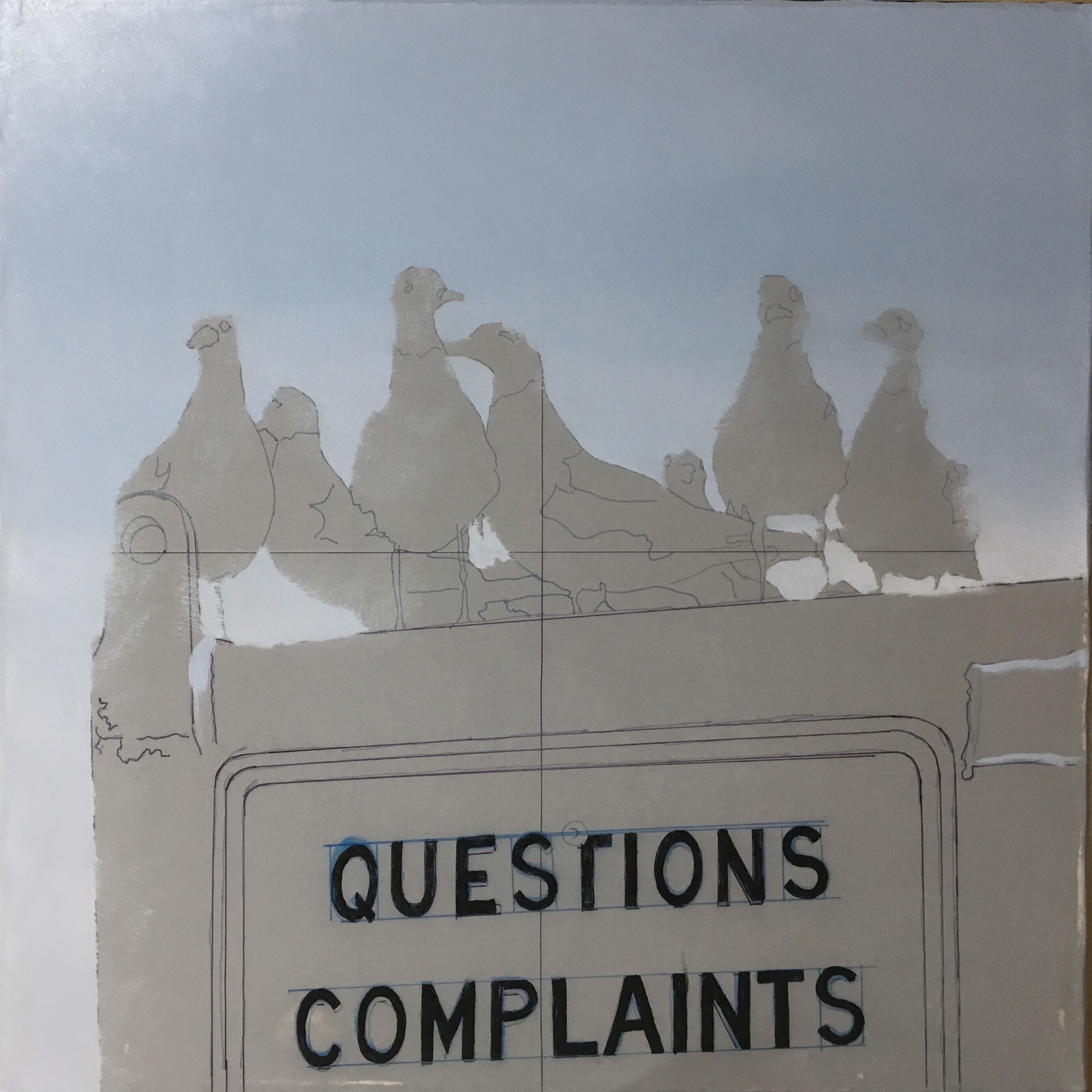 Session 2: Laying in the sky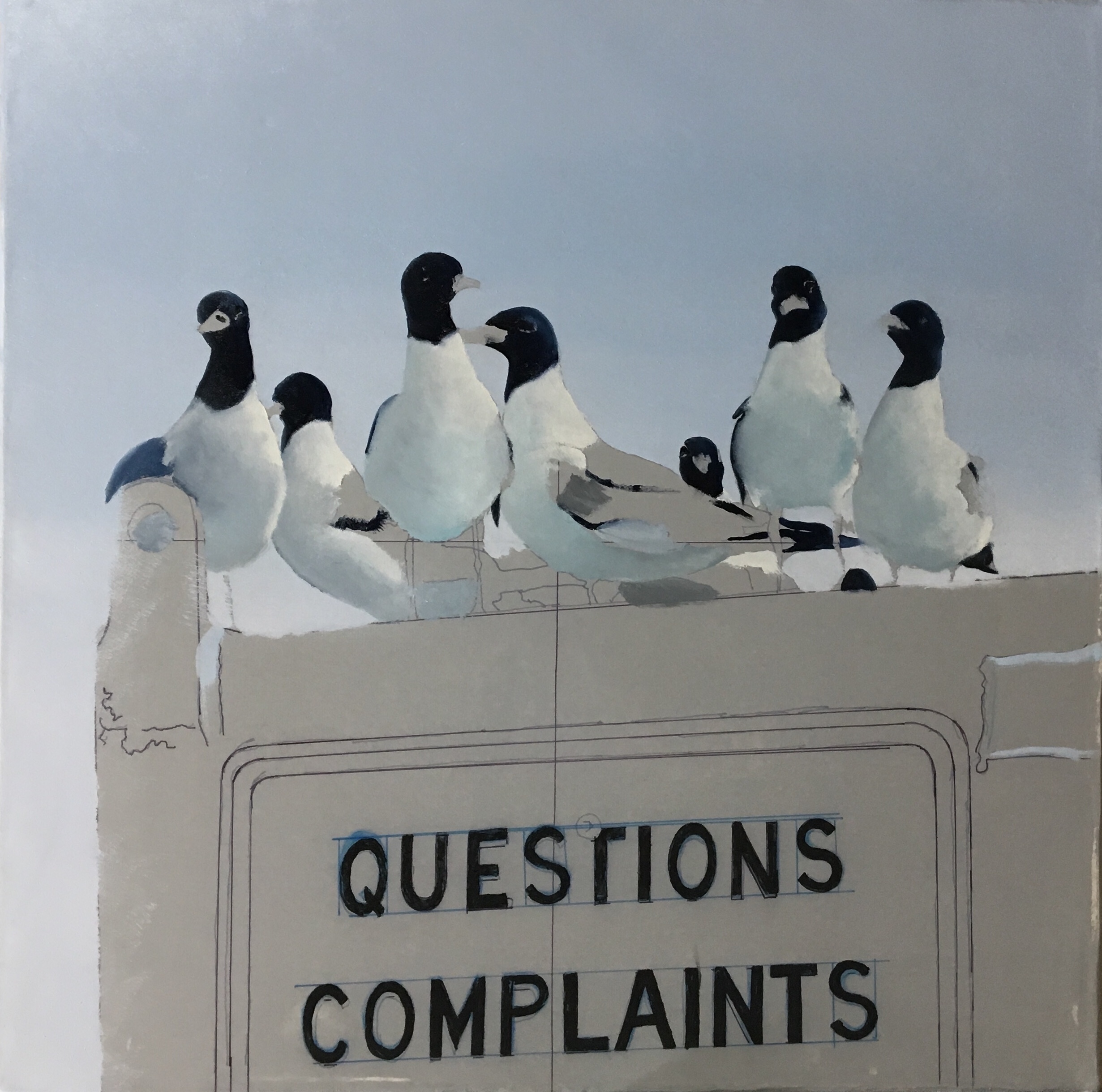 Session 3: Laying in the base colors for the gulls. Mostly blues thus far.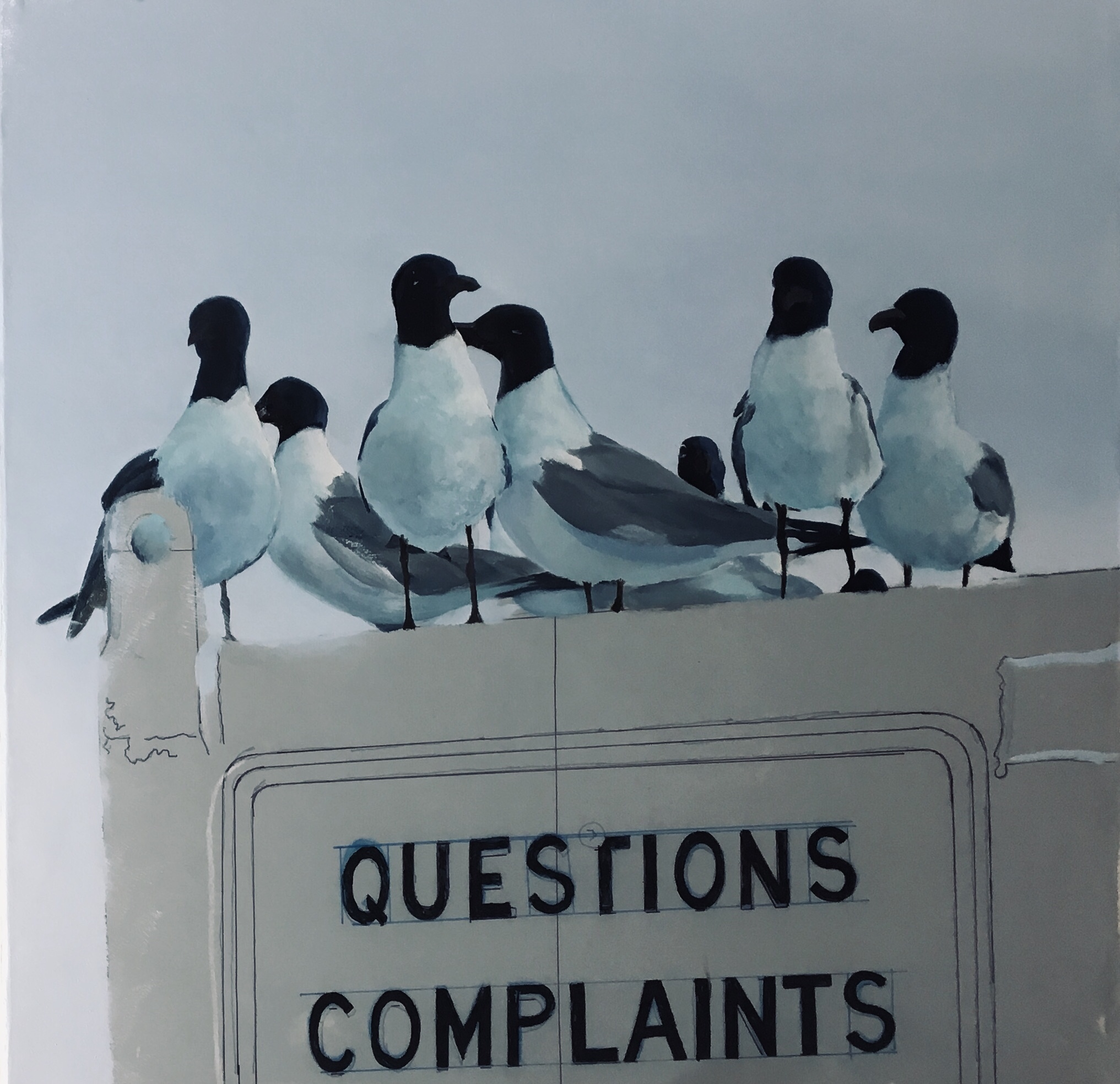 Session 7: Continuing with the gulls.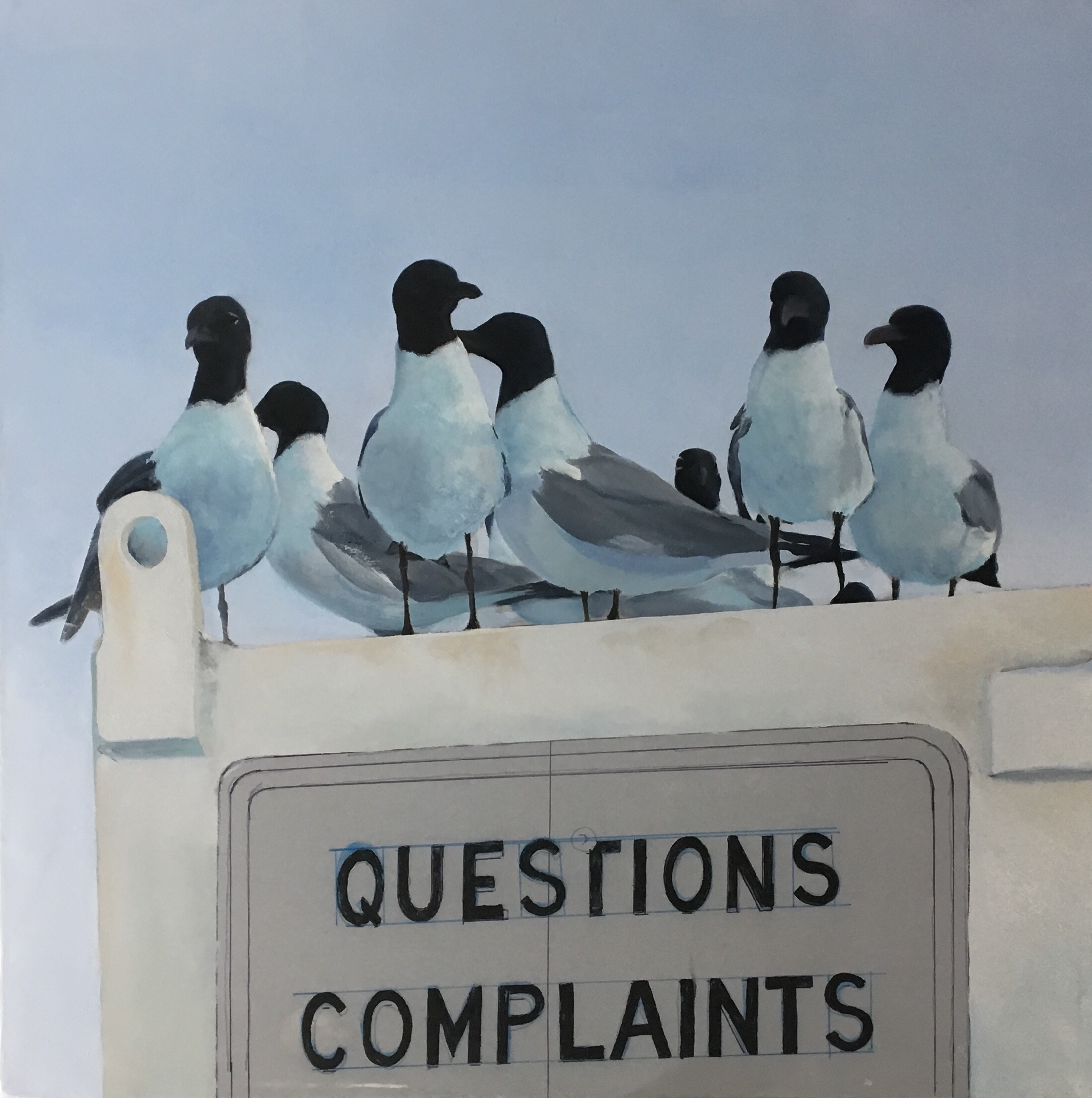 Session 10: Began blocking in color in the metal box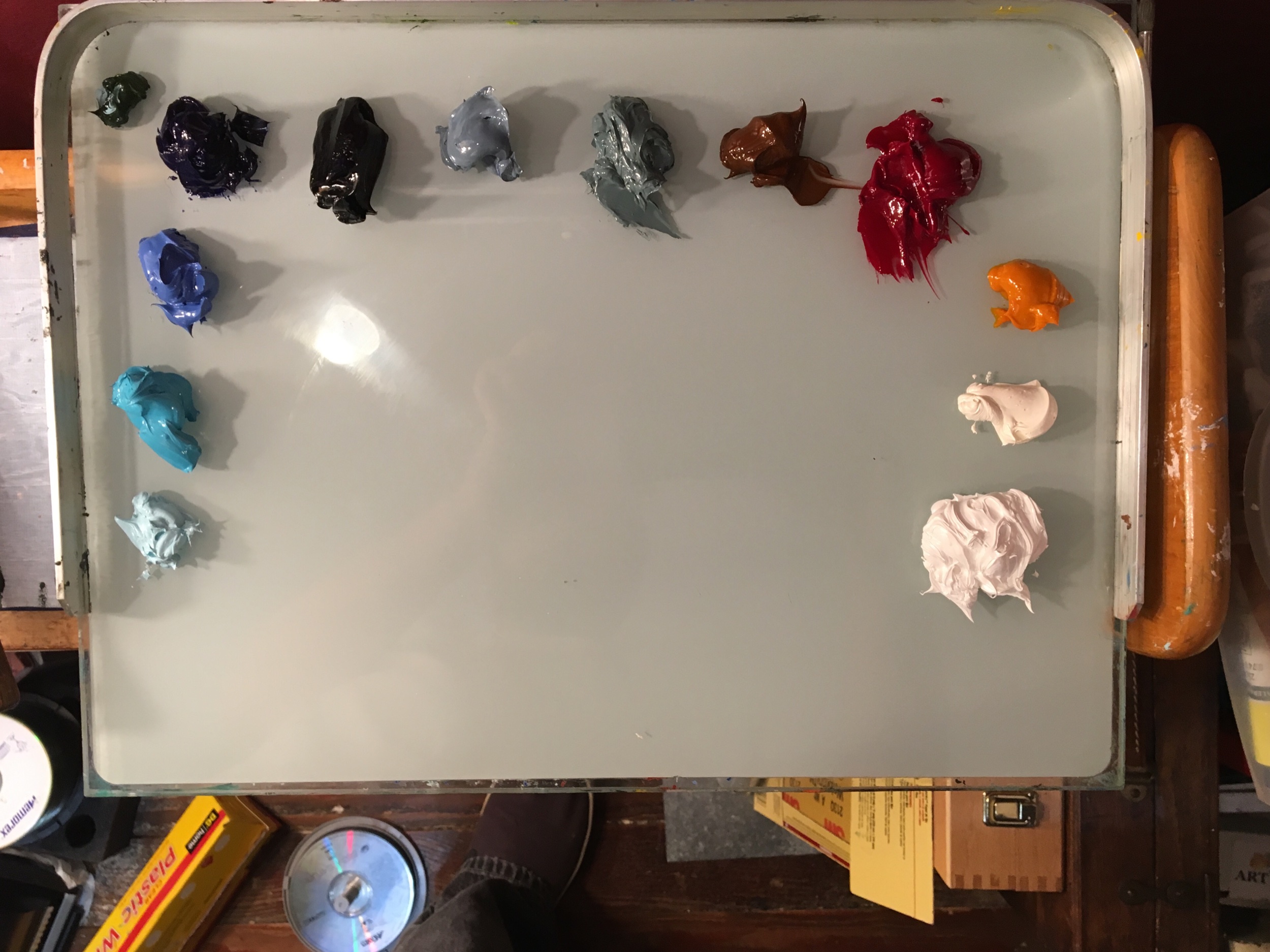 Color Palette For My Next Composition
This is a deceptive collection of paints. All the daubs to the left of the BROWN are variants of a single color.
Color preparation represents about an hour's worth of work.
One Composition in Two Styles
I will be painting the Point Bolivar Light in oil using Palette Knives on a Canvas Panel and Brushes on a Smooth Hardboard surface
Palette Knife Composition - First Session
The palette knife lends itself to a fast and fluid lay down of colors and textures. It is a much looser approach than my usual brush work - and is much less strenuous.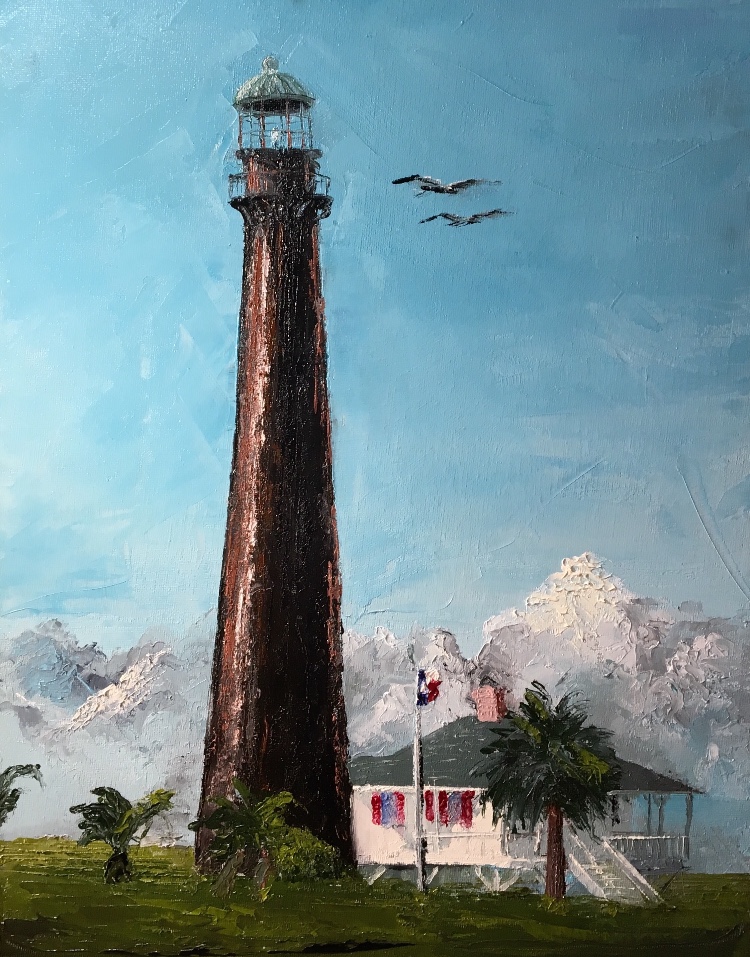 This piece came together so very quickly. Which is the genuine appeal of palette knife work. The whole piece was finished in less than five hours.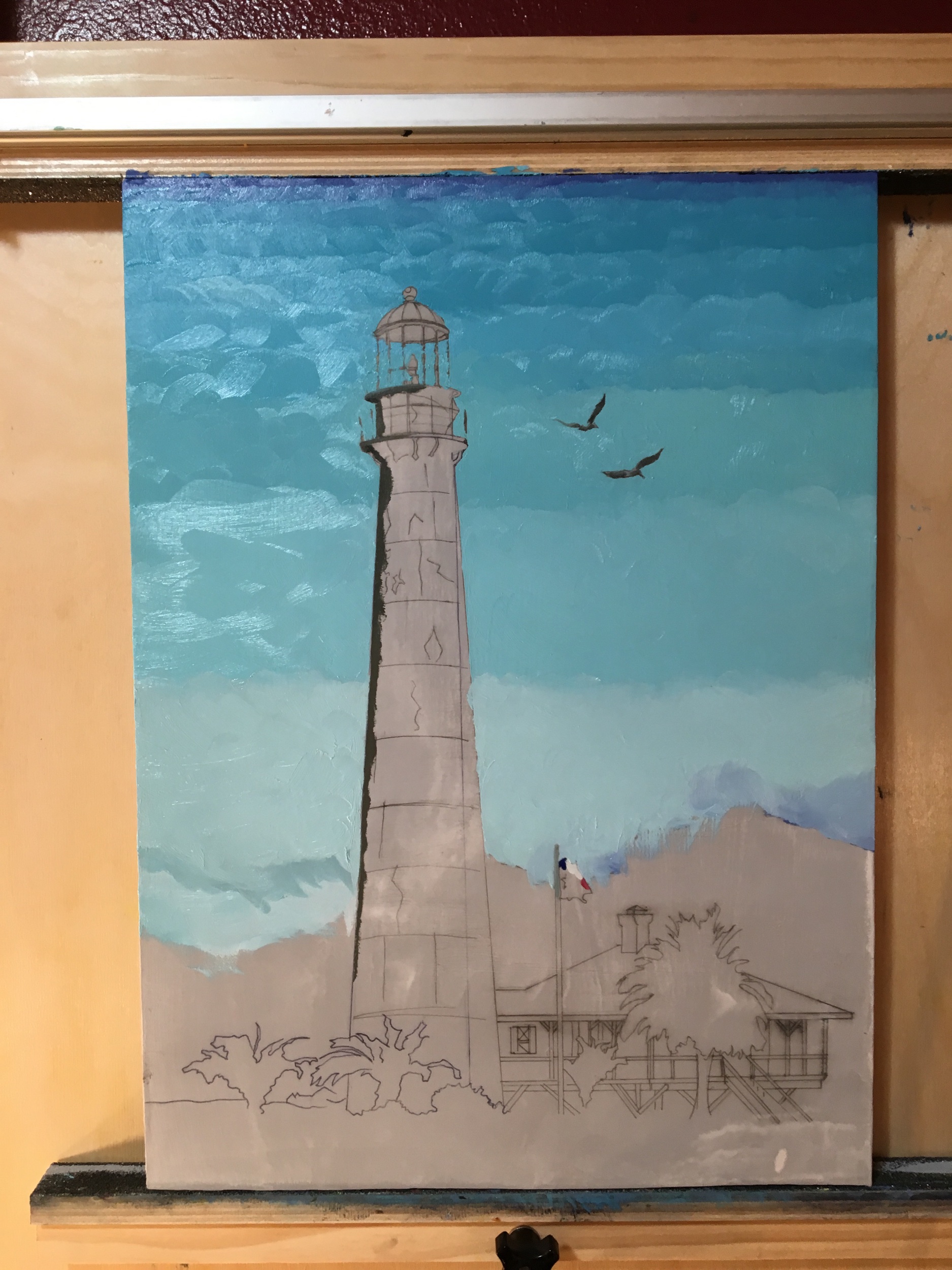 Smooth Brush Composition - Session 1
In comparison to the piece below, the smooth brush/smooth surface technique takes considerably longer. Whereas palette Knife is all about texture, the smooth brush technique relies on a satin like surface with no noticeable texture at all..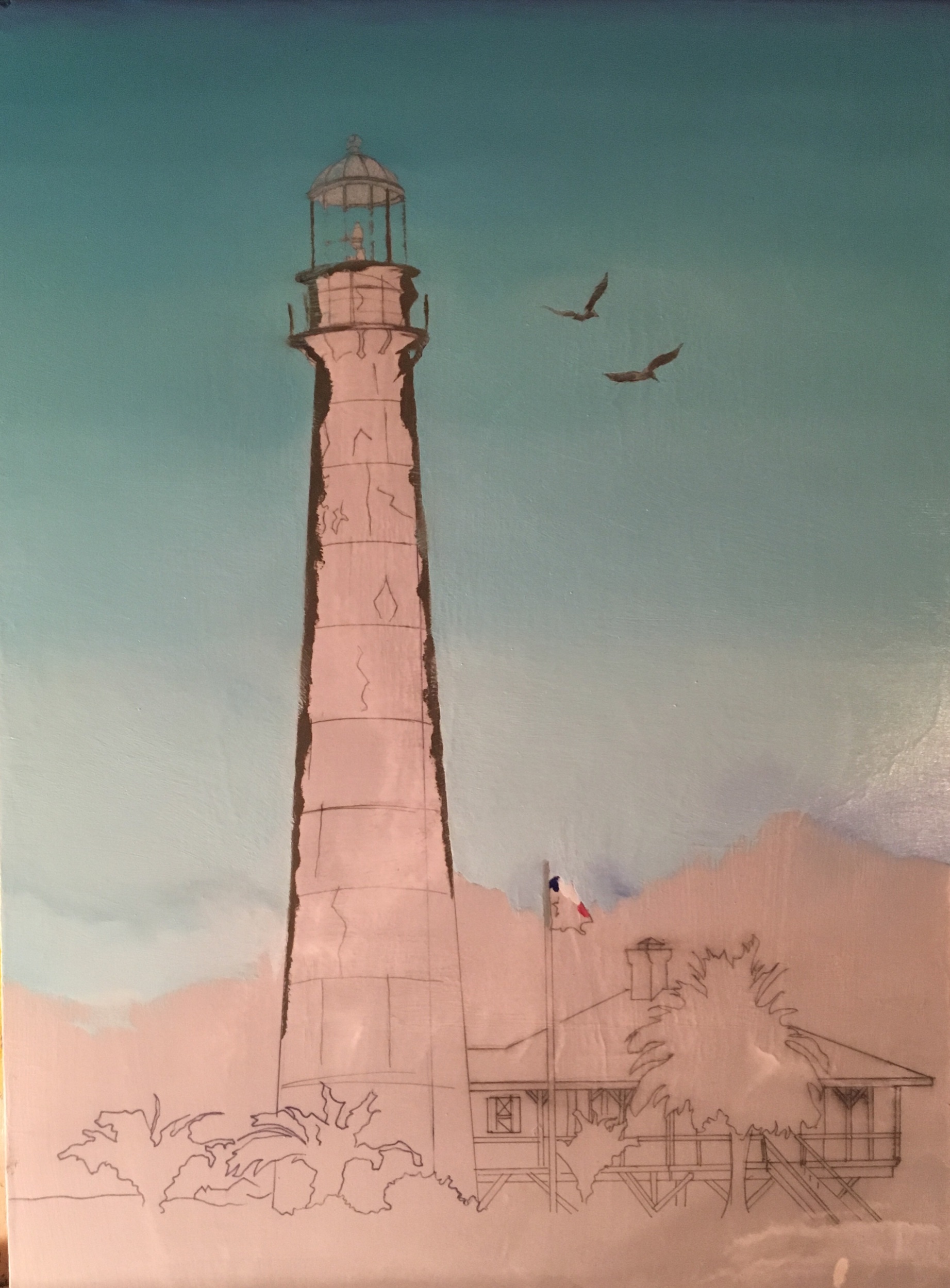 Once the colors are laid in, they must be blended, and all traces of brush strokes removed. This picture represents 3.5 hours worth of work.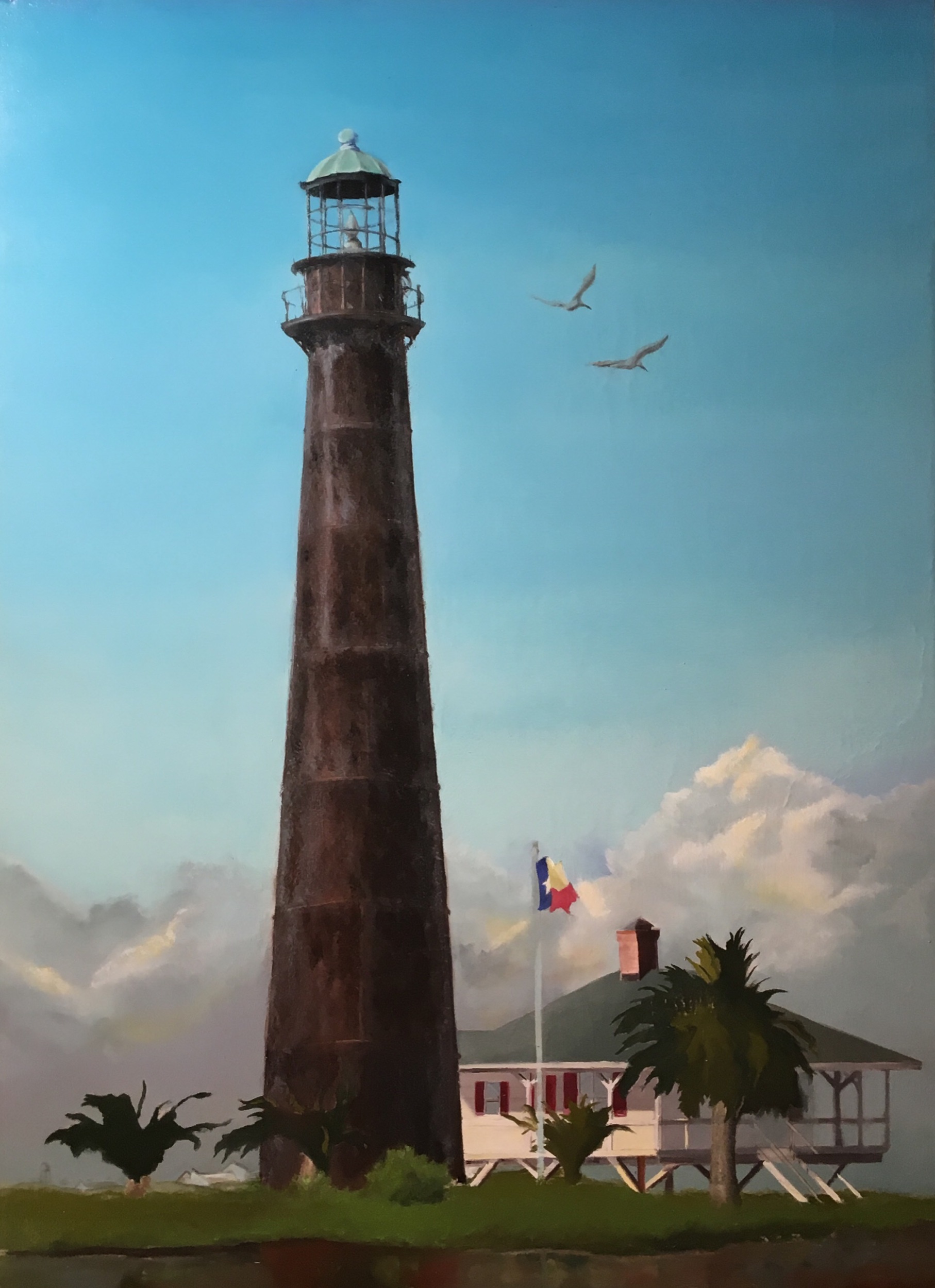 Achieving the look of 180 year old, rusted, cast iron has proven a challenge, but it's starting to come together now!